BUSBAR POWER DISTRIBUTION SYSTEMS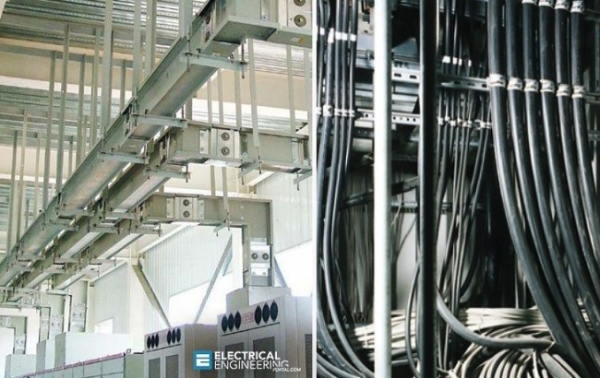 BusBar trunking system is a modern solution for power distribution. it ensures to deliver the electric power with extremely small loss. it normally made in two types . one is sandithch type and another is air insulated type. It is a replacement of traditional cable and panel distribution.
INDUSTRY AUTOMATION
ATRUM developing and implementing project in process of automation and control system with the highly expert professionals who are working with PLC and instrumentation since long.
We offer turnkey solutions for
Central Monitoring and Supervisory Controlling system
Discrete Automation With PLC
Machine & Electrical safety solutions
Remote And Central Monitoring System
Field Instrumentation
Load Monitoring & Management control system
Diesel and Gas genet synchronization with Grid
The Service Includes
Equipment supply and installation at site
Trouble Shooting the control system
Backing up the control system
Onsite testing and commissioning
Upgrading control system Machines
Yearly Maintenance

02. SUB-STATION AUTOMATION
We works with MODBUS based substation monitoring and control system. The service under this section includes:
Designing substation automation architecture including remote access, SCADA monitoring and control, event recording.
Evaluating existing systems and developing strategies to migrate to new applications and technologies.
Designing an overall solution to integrate substation equipment with communication systems and head-end applications.
GENSET AND ENGINE CONTROLL SYSTEM
To ensure the smooth running of genset and engines, it is necessary to control and supervise the operations within the system. we works with a ComAP & DSE who is specialized in creating electronic control and management solutions for use in the power generation industries and drive power sector. The portfolio of products, software and accessories is designed to support emergency power, standby power generation and engine driven applications all over the world.
03.ANNUAL MAINTENANCE CONTRACT
In today's competitive era, quality is a prime factor. Quality output from any machine depends on machine's repeat performance. To get repeat performance; machine maintenance is a key factor. Quality Maintenance of a machines requires special skills.In order to help our customers in getting the best throughput from the machine, we have introduced the concept of Annual Maintenance Contracts for our valued customer through our experiance service team.
04.ON CALL BASIS EMERGENCY SUPPORT
24 Hour Emergency On-Call Service Our Emergency On Call Service is available to you in 24 hours throughout the year.Our emergency support team will always be ready to support you in an urgent situation and in such cases you should call straight away in line with the company's core value of total Commitment to Customer Satisfaction, ATRUM launched the new Customer Care number you can now talk directly with our Equipped with state-of-the-art technological facilities, amenities and trained technical expert in round the clock.